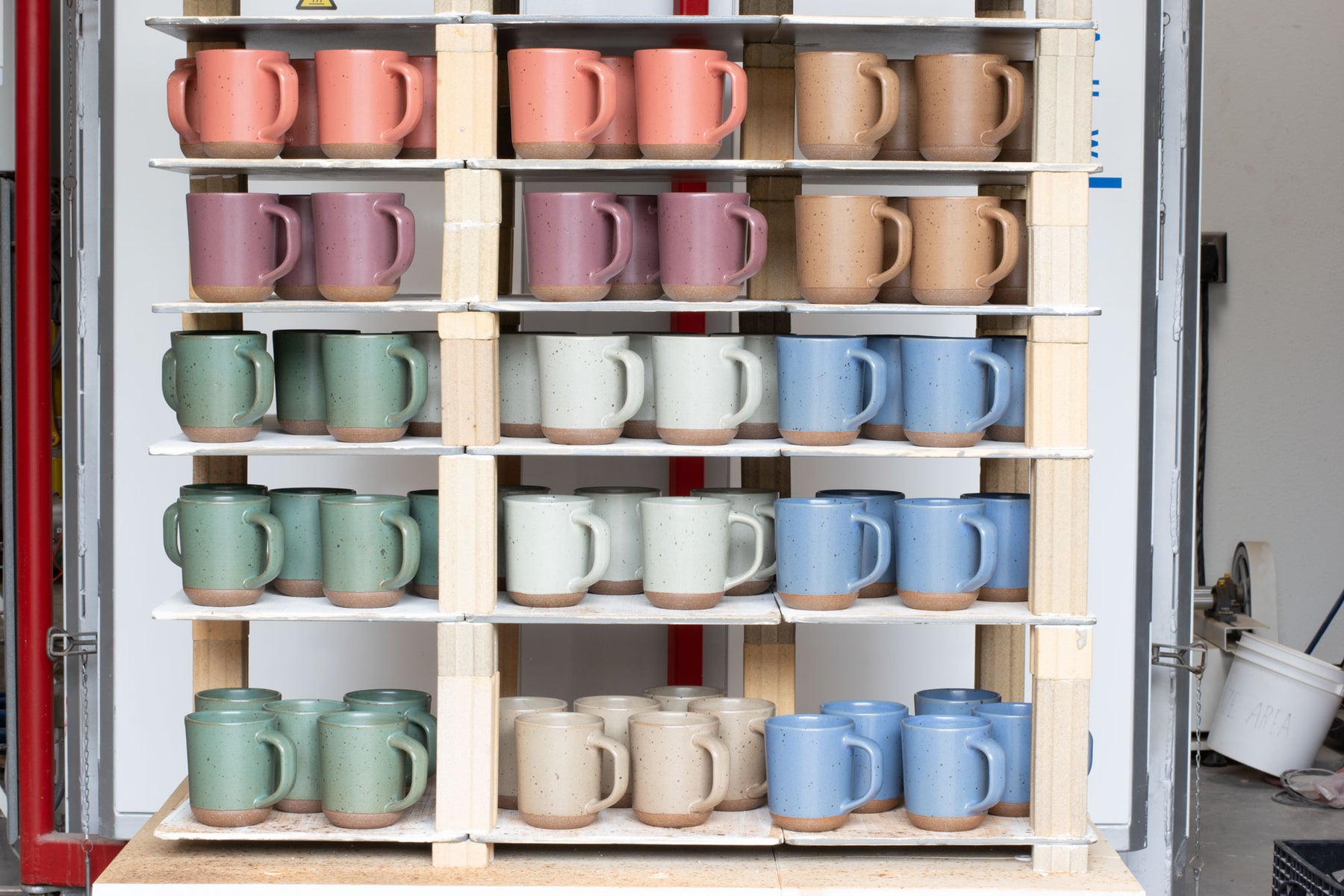 We love creating beautifully crafted and amazingly functional ceramics
Our Story
Sawyer Ceramics was established in 2009 shortly after Jonathan Sawyer discovered his love for pottery during college. After making pots on the wheel for a few years he knew he wanted to be a "maker", but didn't want the constraint of making every single piece himself. He started experimenting with the intricate process of mold making and after several years of trial and error developed the production methods we use today. Our products exhibit the accuracy and consistency of larger scale manufacturing processes while also possessing a handmade touch. Our team of four makes and ships all of our pottery from our small studio in San Diego.
Our Products
Beautifully crafted, amazingly functional, and ready to be used every day. All products are microwave safe, dishwasher safe, and lead free.
Our Process
Our products are formed on a press using molds we design and make in house. After the initial forming each piece is hand trimmed and glazed before being fired to 2,350 F in our gas kiln.